Welcome to Paws & Anchor!
Cage-Free, Creative & Compassionate
Pet Care Services in Bradley Beach, NJ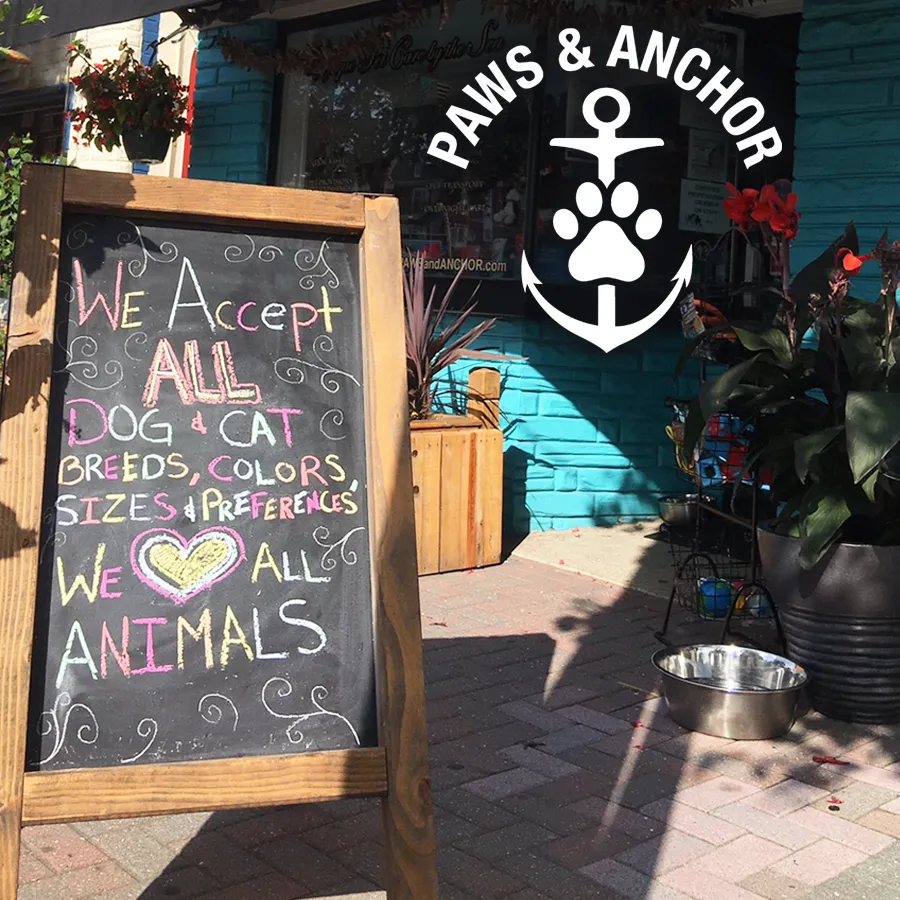 We specialize in Modern Pet Salon & Spa Services, and refreshing Pet Boutique Gifts. Giving the best care with love, celebrating them in the way they deserve. We are Professional, Experienced, Veterinarian Approved & Recommended.
The Paws & Anchor pet styling staff are IPG Internationally Certified Professional Groomers. Our Pet Salon is accredited with the AKC Salon Safe Certification. No Cages. No Kennels. No dangerous Cage Dryers. One-on-one care only. We call you as soon as your beloved family member is ready for pick-up. We love what we do and we love caring for your companion animals!
Paws & Anchor is an independent unique pet care and grooming establishment located at the Jersey Shore beach community (only a mile from Asbury Park's Cookman Avenue and two miles from Belmar, NJ). We have strong ethics that thrive on individual care for our animal clients through our cage-free, creative and compassionate pet care services. Your pets' health, safety and well being are very important to us, and we take every possible measure to give your animals the care they deserve. This is unfortunately an unregulated industry, so we ensure we are accredited, continually educated and operate in the safest manner possible. Our goal is to give the best care with love.
At Paws and Anchor, we treat your pets like the valued family members they are.
Paws & Anchor
(732) 775- PAWS
614 Main St.
Bradley Beach, NJ 07720